Having said that The Dark Circle contained all the ingredients that ought to make me love a novel, but ended up just winding me up, Greenery Street is the exact reverse. It should have irritated me in the extreme, but somehow instead it was delightful, and just what I wanted. I picked it for my backlist square on the Indie Challenge, largely because it was positively reviewed on Tea or Books?. Greenery Street concerns the misadventures of a young newlywed couple, Ian and Felicity Foster, living in a thinly-disguised Walpole Street in 1920. It starts just before their wedding, and runs through the first year of their marriage.
So, the things that should have annoyed me: Mackail wants me to take the Fosters' financial difficulties seriously – but they have two servants and live in a palatial (to modern eyes) house in central London. The solution to many of their their woes seems pretty simple to me: learn to cook. Felicity is the absolutely archetypal Cath Kidson kind of woman – pretty, girly, obsessed with shopping, and with no head for figures. If she existed in the 21st century, she would have a Pinterest account full of shabby chic furniture and inspirational quotes, she would tag all her Facebook posts #blessed, and we would probably not be kindred spirits. I know this because of how many Felicitys I have met over the years. The book also makes a lot of hay over the differences between husband and wife, chalking them up to innate gender differences (women are so irrational! Men are so dense!). Why wasn't I more aggravated by all of this?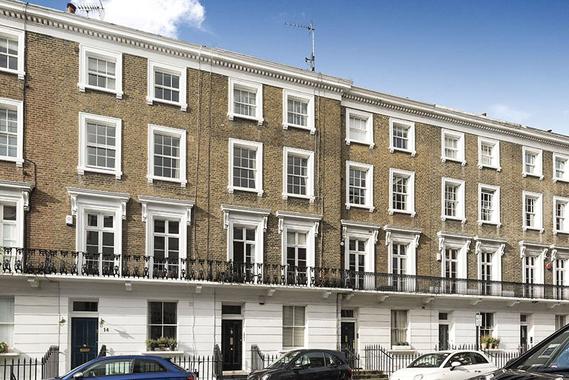 A big part of the reason is that the novel is just so charming. Ian and Felicity really love each other, in a way that is plausible even to this hardhearted cynic. (I spent the first part of this novel muttering "don't agree to marry someone you've only just met!", but was won over despite myself). They have squabbles and quibbles and difficulties, but they always make them up, and very believably. The relationship is neither so sugary that I couldn't credit it, nor so dysfunctional that I couldn't bear it – it was exactly what I wanted to read about. The book is dedicated to Mackail's wife, Diana, and years later he wrote that he had never quite got over the magic of the first year of their marriage – despite writing Greenery Street in an effort to get it down on paper. Perhaps that's why Ian and Felicity feel like real people, even though they are also broadly-sketched archetypes.
It is also funny – it reminded me in places of Jerome K Jerome. There are a lot of narrator asides – sometimes paragraphs long – containing ruminations on ostriches, the City, house painting, and sundry other topics. In-text, there are a couple of references to PG Wodehouse, and while Greenery Street mostly lacks the kind of outright comedy that his novels contain, you can certainly see his influence in the quality of the prose. He also apparently reviewed the novel as follows: "So good that it makes one feel it's the only possible way of writing a book, to take an ordinary couple and just tell the reader all about them". So that's quite the endorsement. I don't laugh out loud very often when I'm reading, and I did while I was reading Greenery Street.
On a personal level, it was a very well-timed reading experience for me. That's not just because we live in strange times and it was nice to escape into a cosy, domestic, implausible sort of world. It's also because I have just bought my own little flat, and so in some respects I am having experiences that overlap with those of the Fosters. I mean, I am not a newlywed, and I have lived independently before, but I've never been allowed to decorate anywhere I've lived, and because of the way tenancies work, I've never really felt like anywhere was properly mine. This flat is different, and I am having such a lovely time nesting here and making it home (though I am very sad that my housewarming party has been cancelled)! I found lots of their experiences very relatable. I think it would still be enjoyable regardless – but it was particularly the right book at the right time for me. If you need something light and fluffy and comforting right now (and honestly, why wouldn't you), I really recommend Greenery Street.
---
A quick personal note – I will probably be very intermittent (even more so than normal) with my posts and comments over the next little while. Just to reassure any blog friend who is inclined to worry, I am not ill, I'm not in any vulnerable category, and I am following all expert advice. However, a lot of my colleagues are being called back into full-time clinical practice at the moment, so my workload will be drastically increasing to free them up for these responsibilities. That's all that's going on!