I haven't tackled the reading bingo challenge in a couple of years, but I always enjoy it, so I thought I'd give it a go again today – I don't think I've ever got a full house before, but there's always a first time!
A book with more than 500 pages
Well, this one's easy. The first part of Connie Willis's World War II time travel duology is Blackout. They have about 700 pages each. I really enjoyed this duology, even though it's weird and uneven and stretched my credulity to the limit – somehow Connie Willis always works for me, no matter whether her books are technically any good.
A forgotten classic
Tricky to define both "forgotten" and "classic", but I think The Fat of the Land by John Seymour probably qualifies – written in 1961 and brought back a few years ago by Little Toller Books, this is Seymour's account of his family's journey to self-sufficiency. It's enjoyable, though it would be a lot more enjoyable without all the posturing and self-righteousness.
A book that became a movie
This is a surprisingly difficult category to fill this year, at least if we're going only for first-time reads. However, I did read Stories of Your Life and Others by Ted Chiang, a short story collection that includes Story of Your Life, which was adapted into the film Arrival.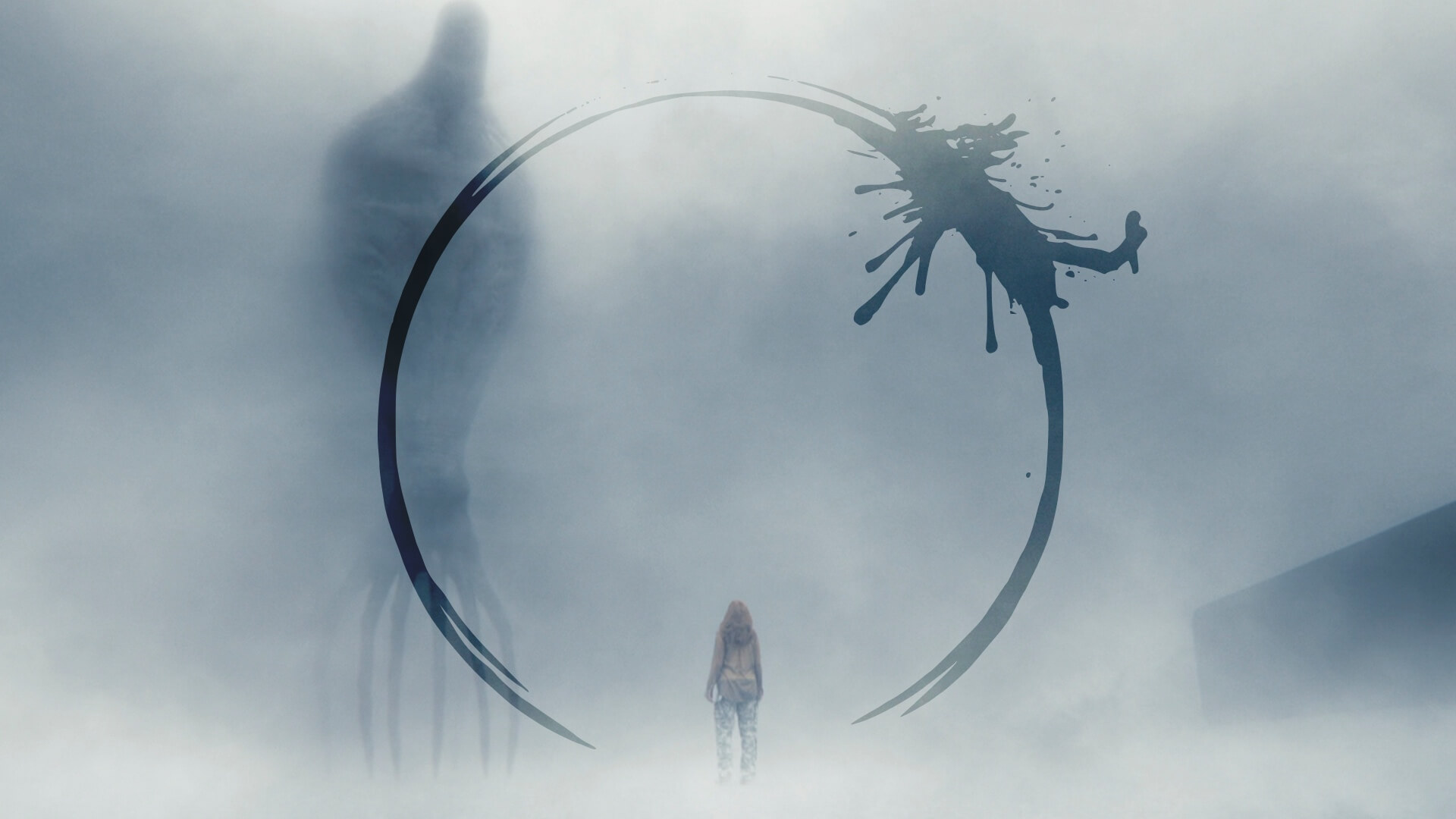 A book published this year
I never reviewed it here because I found it extremely so-so, but I read Stacey Hall's The Foundling with my book club back in October. Not terrible, not brilliant – I didn't have much to say about it to my book club, so I figured a review would be pretty dull to read.
A book with a number in the title
Hallie Rubenhold's exploration of the lives of the women killed by Jack the Ripper, The Five, is a great book somewhat ruined by the conclusion, in which she seems to argue that life is almost as difficult for women now as it was in the 19th century. This is such an absurd piece of nonsense that it is nearly impossible to take the rest of the book seriously.
A book written by someone under thirty
Welcome to Lagos, by Chibundu Onuzo, was published when the author was 26. It tells the story of a group of strangers, all with reasons to run, who end up in Lagos together. It's a compelling and well-written look at corruption in Nigerian politics. I loved this book, and even though you can tell that Onuzo is early in her career and still has a lot of growing to do as a writer, I can't wait to see what she comes up with next.
A book with non-human characters
Terry Pratchett's Lords and Ladies features fairies and elves in abundance – the chilling, scary kind of elves, not the twee kind. Pratchett's version of Death, which is an anthromorphic personification, also has a cameo here (as he does in almost every Discworld novel).
A funny book
I loved Business as Usual, by Jane Oliver and Ann Stafford, which made me laugh out loud several times. It's the misadventures of a 1930s shopgirl, told in epistolary format, and is just a delight.
A science fiction or fantasy book
Sadly, Finder by Suzanne Palmer is probably one of the most disappointing books I've read this year – but it's definitely science fiction. It follows repossession agent Fergus as he tries to steal back a spaceship from someone who stole it first. Fergus is just a handful of Scottish stereotypes, stacked on top of each other and wearing a trenchcoat. It's very tedious.
A book with a mystery
I've read a lot of these this year, so I'm going to go for Nancy Drew and the Hardy Boys: The Big Lie, mostly because it gives me an excuse to include the lovely cover again. Dark, grown-up Nancy Drew, dealing with the opioid crisis and possible corruption close to home. I enjoyed this, though I found the love triangle unnecessary (this is true of almost every book that has a love triangle).
A book with a one-word title
Wool, by Hugh Howey, is pretty standard dystopian fare – following some kind of climate catastrophe, humans live in a large underground silo. It's very optimistic for a post-apocalyptic novel, which I think is why I enjoyed it so much.
A book of short stories
Another one that I never reviewed here (though I've had the review half-written for months) – Nocturnes by Kazuo Ishiguro is a collection of loosely related short stories which feature music as a key component. I found the collection uneven and a bit disappointing. Maybe it's time for me to acknowledge that I am never going to love any other Ishiguro book as much as The Remains of the Day, and stop trying.
Free square
Greenery Street, by Denis Mackail, is a charming novel about a newly-married couple living in their first home, in their first year of marriage. It was exactly right for what I wanted to read at the start of the pandemic.
A book set on a different continent
I was very impressed with Train to Pakistan by Kushwant Singh, which tells the story of Partition through the lens of Mano Majra, a tiny village on the new border between India and Pakistan. It's a well-told and gripping story, though I did have some reservations, mostly about the way sexual assault is discussed and depicted.
A book of non-fiction
I've read a lot of good non-fiction this year, so I'm spoilt for choice, but I think I'll go for Bookworm by Lucy Mangan. This is Mangan's account of being an extremely avid childhood reader, and it's just lovely. It hasn't really stayed with me the way I expected it to at the time (I thought it would be one of my books of the year, and it definitely isn't), but I loved reading it and would recommend it to anyone else who was once a small bookish child.
The first book by a favourite author
The time has come for me to cheat a little bit: Crampton Hodnet, by Barbara Pym, was her first attempt at writing a novel. However, it was actually tidied up and published posthumously, in 1985. Still, I think I can count this as her first book in some senses – funnier than anything else I've read by her, but without the slightly bittersweet tone that I think makes her later work so good.
A book you heard about online
I hear about almost all the books I read online, so this one's easy. I've chosen The History of Love by Nicole Krauss, which I remember reading about on several blogs in the space of a few weeks.
A best-selling book
I think it's okay to call any Christie novel a best-seller, since she is famously the most sold author of all time. I read a lot of Christie this year, but one of my favourites was By the Pricking of My Thumbs, a later Tommy and Tuppence novel. My general feeling about Christie is that she got better at character and worse at plot in the final years of her life, and By the Pricking of My Thumbs bears that out – Tuppence as a woman in late middle age is done brilliantly, but the plot is all over the shop. I didn't really mind.
A book based on a true story
Red Joan, by Jenny Rooney, is loosely based on the true story of Melita Norwood, the longest-serving KGB spy. It takes a look at why so many intelligent, well-meaning people were convinced that spying for the Communists was the best way they could help Britain back in the 30s and 40s.
A book at the bottom of the TBR pile
Yet another book that I read but didn't review – this year, I finally read Taliesin by Stephen Lawhead, which I believe has been on my TBR pile since I was eleven or twelve. Since I am now 30, that is quite the wait. Was it worth it? Er, no, not really. Boilerplate epic fantasy, elevated slightly because of it's a retelling of Arthurian legend and I always enjoy that. I feel bad, because I think all those years ago this was a recommendation from my godfather (whom I love dearly), but I won't be reading the follow-ons.
A book your friend loves
Earlier this year, I read Confronting Christianity: Twelve hard questions for the world's largest religion, by Rebecca McLaughlin, on the recommendation of a friend. I rarely review Christian non-fiction here, but I absolutely loved this and I think it tackles the most common questions people ask about Christianity fairly and seriously. I'm very glad I read it.
A book that scares you
This is always the spot I find hardest to fill, because I am a deeply committed coward when it comes to scary books and therefore I actively try to avoid them. The closest I can get is Murder in the Crooked House by Soji Shimada, which isn't scary exactly, but it is a creepy locked room mystery that's definitely trying to be scary. (I had completely forgotten that I'd read this, which isn't a great recommendation of the novel).
Behold, in lieu of a book that scared me, please enjoy this gif of something that still scares me a little bit.
A book that is more than ten years old
In contrast, I'm spoilt for choice here, since almost everything I read is more than ten years old. I really enjoyed A House in the Country by Ruth Adam, which seems to have been memoir thinly disguised as fiction. It tells the tale of a group of friends who rent a big manor house in the Kentish countryside immediately postwar.
The second book in a series
The counterpart to Blackout, All Clear, is the second half of the duology. It feels a bit like cheating, since in my review I insisted that they were one novel split in two, but Goodreads seems to think All Clear is the second part of the series – and that's good enough for me.
A book with a blue cover
I thought for a moment that I was going to come unstuck at the last hurdle, thanks to having used all my blue cover books for other items, but thank goodness: the cover for Destination Unknown by Agatha Christie is more than 50% blue. That definitely counts.
I do believe that's the first time I've ever achieved every square on Reading Bingo – and with only a very small amount of cheating! I'm pretty happy with that. I'll be back tomorrow to share my favourite books of the year, and I'm hoping to get into a more regular posting schedule again after that.