At Bill's and Melanie's suggestion, I've updated my Fifty Favourite Novels list (2017; 2019). I've looked at the 2019 list regularly in the last couple of years, including about a month ago, so I can't reasonably claim I wrote this one without referencing the old one – but I left it a while so I could do it relatively fresh. I did look at Goodreads so that I could remember what I've read in the last few years, but I steered clear of my reviews. The top ten are in extremely strict descending order, the next twenty have been ordered carefully, and the final twenty are a bit more relaxed – with a few reflections on the changes on the list below. I've read, by my estimate, around 200 books since the last update – so here's hoping for a few more favourites.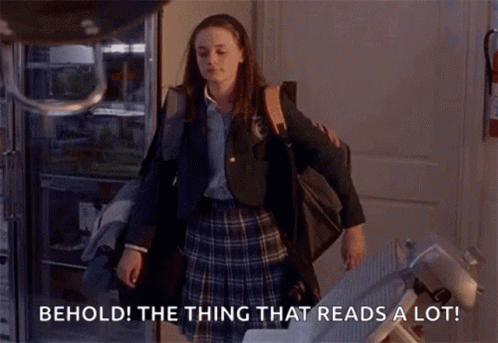 The Lord of the Rings by JRR Tolkien (no change)
Gilead by Marilynne Robinson (no change)
Gaudy Night by DL Sayers (+1)
The Tenant of Wildfell Hall by Anne Brontë (-1)
The Remains of the Day by Kazuo Ishiguro (-5)
Lila by Marilynne Robinson (new entry)
Bridget Jones' Diary by Helen Fielding (-6)
The Way We Live Now by Anthony Trollope (+11)
We Didn't Mean to Go to Sea by Arthur Ransome (-1)
Hogfather by Terry Pratchett (+1)
Anne of the Island by LM Montgomery (+1)
Lords and Ladies by Terry Pratchett (new entry)
The Silver Chair by CS Lewis (re-entry)
Anne of Green Gables by LM Montgomery (+3)
Jeeves and Wooster novels by PG Wodehouse (no change)
Lonesome Dove by Larry McMurtry (+9)
The Secret Garden by Frances Hodgson Burnett (+3)
The Spy who Came in from the Cold by John Le Carré (+13)
Persuasion by Jane Austen (new entry)
Middlemarch by George Eliot (-17)
Swallows and Amazons by Arthur Ransome (-16)
The Lion, the Witch, and the Wardrobe by CS Lewis (-4)
The Heart of the Matter by Graham Greene (-16)
The Expendable Man by Dorothy B Hughes (re-entry)
Station Eleven by Emily St John Mandel (new entry)
In a Lonely Place by Dorothy B Hughes (new entry)
Jane and Prudence by Barbara Pym (new entry)
Endless Night by Agatha Christie (new entry)
Fanny Herself by Edna Ferber (-2)
Ballet Twins by Jean Estoril (no change)
Shards of Honour by Lois McMaster Bujold (new entry)
The Nine Tailors by DL Sayers (new entry)
Welcome to Lagos by Chibundu Onuzo (new entry)
Rilla of Ingleside by LM Montgomery (new entry)
Rebecca by Daphne du Maurier (-20)
Have His Carcase by DL Sayers (-33)
The Eyre Affair by Jasper Fforde (-7)
The Painted Veil by W Somerset Maugham (no change)
Three Men in a Boat by Jerome K Jerome (re-entry)
What Katy Did at School by Susan Coolidge (-16)
This time around, there are some big changes in my ranking, though The Lord of the Rings is unlikely ever to be replaced in the number one slot in my heart. I love Gilead as much, but I have not loved it as long, and if Gilead can't displace it, I doubt anything will. North and South shot almost to the top after my recent reread reminded me just how much I love it, while my current reread of Vanity Fair has dropped it off the list (not that I'm not enjoying it, but it's definitely not a forever favourite). Gaudy Night hops around all over the place in my top ten, as does Doomsday Book – both are novels that I love immensely despite their very different, very significant flaws, and the way that I mentally assess their strengths v weaknesses changes over time. If I'd rated these in the early days of the pandemic, for example, I might have put Doomsday Book at number 3, even though it is a much worse book than lots of the others on this list, because of its honest but ultimately hopeful depiction of a pandemic (as well as showing how much medical care has improved outcomes for infectious diseases over the centuries). The other huge change is in Have His Carcase, though that's probably because I reread The Nine Tailors recently and haven't picked up Have His Carcase in a while – I expect it will climb back up the minute I do!
There are eleven new entries this time, almost all books that I've read since 2019 – with the exception of Station Eleven, which has become a favourite for, well, obvious reasons. Last time there were fifteen, of which eight have subsequently dropped off the list. I will be interested to see which of the new additions stay, and whether they move up or down, especially those that I've read very recently. I keep thinking about Shards of Honour and I've been recommending it left and right, but I imagine how much I continue to like it will depend hugely on how much I like the rest of the series – witness Dragon's Green, which I loved immensely on first reading, falling right off this list after I hated Galloglass so much. Similarly, I have had a Christie on both my previous lists (And Then There Were None; Murder on the Orient Express), but Endless Night is a more recent read, and it made such an impression on me that I think there's a good chance it will be the one that sticks. I never reviewed it – I often find it difficult to review thrillers without referring to spoilers, which is also why The Expendable Man, The Spy who Came in from the Cold, and Rebecca are all unreviewed – but I really loved it. It's one in the eye for anyone who thinks Christie wrote "cosy" novels.
I nearly replaced Fanny Herself with Ferber's So Big, which I read this year and absolutely loved, but when I think about it, I can't help remembering how it ended with that terrible racist caricature of a Japanese servant, and that sits right alongside all the fabulous characterisation and wonderful prose in my mind. Such an off note in a book that might otherwise have become a forever favourite. I do love Ferber's writing, though, and Fanny Herself is a book I've loved since I was a teenager. Like lots of the books on this list, it's here because there are one or two scenes that I can conjure up in my head even years after the last time I read them, and that kind of sticking power is a sign that a book has really made an impact on me. What Katy Did at School has kept a place in my favourites (lo these many years) purely on the strength of the Christmas box.
One of the other criteria I used – last time somewhat subconsciously; this time intentionally – is how often I think about a book. I mean, that's not the only one by any means. Sometimes when I think about a book, or discuss it a lot, I'm thinking about what I disliked. I've talked about House-Bound with a lot of people lately, for instance, because even though it's unpleasant it has a lot of interesting topics and themes. The Psychology of Time Travel, though, is a book I often think about because it is everything I want modern science fiction to be: thoughtful, well-written, unusual, cross-genre, and can stand purely on the merits of its plot but also engages with wider themes and ideas. There's no one moment in TPoTT that has stuck with me, but the book as a whole has done so. Rilla of Ingleside, similarly, made it onto the list because during the early days of the first lockdown, I kept thinking about it. Every time I switched on a daily news briefing, I thought about how Rilla and her family reorientated their whole day around papers carrying news from the front. Different technology, same feeling, I suspect.
Well, there you have it – an updated list and a bit of reflection. I enjoyed this immensely and, indeed, worked on it instead of marking the two MSc dissertations currently sitting in my inbox, so I'd probably better go and do those. If you've read this very self-indulgent post, thank you! I would be really interested to hear if other people have favourites lists, or what makes something a favourite for you.
–
NB The cover photo for this post is of Lit & Phil Library in Newcastle, which I highly recommend (both the library and Newcastle in general). It's much more ornate than this photo suggests, but all the other photos have people in. I visited at the end of 2019, which feels like a lifetime ago now!