Only the second week and I'm already cheating. I always love the fiction/nonfiction prompt for Nonfiction November – it's hosted by Katie at Doing Dewey, and here's the prompt: This week, pair up a nonfiction book with a fiction title. It can be a "If you loved this book, read this!" or just two titles that you think would go well together. Maybe it's a historical novel and you'd like to get the real history by reading a nonfiction version of the story.
This time around, though, instead of a novel, I want to pair history books with a (fictional) television programme. It was actually the latter that prompted me to pick up the former. It went like this: back in August, I had my second covid jab, and unlike the first it knocked me off my feet for a few days. I wasn't ill, just so tired that I could barely move. Conveniently, this was at a time when I had prebooked annual leave; if I'm honest, it was quite nice to have an excuse to lie limply on the sofa, catching up on television that I'd been meaning to watch for years and hadn't got round to. Case in point: I inhaled both series of The Hour over the course of a couple of days. Somehow, despite the fact that I knew going in that it had been cancelled on a cliffhanger, I still found myself extremely indignant about the intense and unresolved ending. Anyway, one of the things I realised while watching the first series, which focuses on a fictional BBC current affairs programme against the backdrop of the Suez Crisis, is that I know almost nothing about said Crisis. Bel and Freddie made a very compelling case for why I should learn more about it. Also Anna Chancellor as Lix. Lix is in many ways who I want to be when I grow up, albeit with less whisky. It was all very good.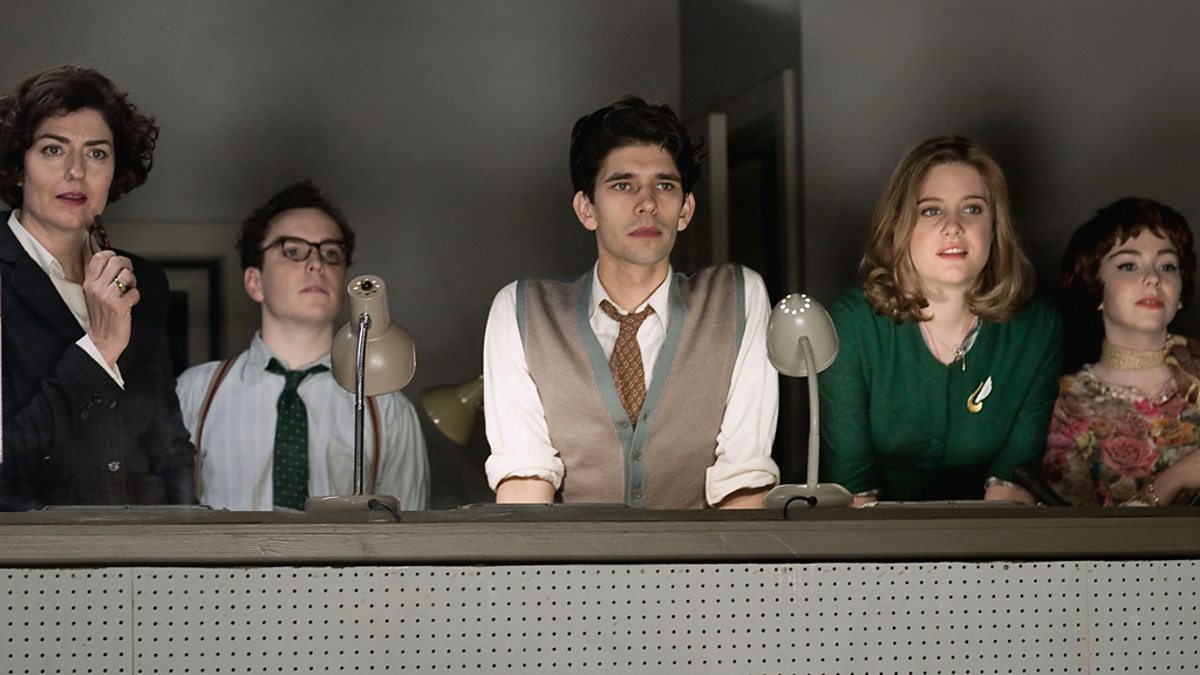 This is a very long and rambly way of saying that I started listening to Blood and Sand: Suez, Hungary, and the Crisis that Shook the World (Alex von Tunzelmann) because of The Hour. I'm not very far in, but thus far I'm enjoying it. The narration is good, though I think if I were making the choice about format again, I'd probably pick a physical copy. The author makes extensive use of quotes and it's difficult to distinguish these from the narrative flow, so differentiating between von Tunzelmann's analysis and that of, say, Anthony Eden can be challenging at times. I've already learnt a lot – I had not realised Churchill was PM as late as 1955, for example, and so had underestimated the role that he played in the crisis.
The late fifties and early sixties were such an interesting (and difficult) time in British and international history that I doubt I'll be satisfied with just one book, so here are a few other books that have found their way onto my TBR as a result of The Hour…
After Suez: Adrift in the American Century by Martin Woollacott is another look at the Suez crisis, but where Blood and Sand looks at the fall of the British Empire, this focuses on the rise of American hegemony and the shift in global power dynamics – because, of course, the end of the British Empire didn't mean an end to imperialism or colonisation; it meant a change to what we called it and who was largely responsible. I haven't picked this up yet, but reviews suggest that Woollacott – who wrote this in 2006 after about forty years of experience in journalism and foreign affairs reporting – looks at the changing dynamics following Suez through the lens of events like the Gulf War and other recent conflicts.
In the second series of The Hour, the focus shifts from Suez to other topics, among them the nuclear arms race. It's surprisingly difficult to find books about the role of nuclear arms development in British politics during this time – everything is very overshadowed by Eisenhower and the US. Much of what I can find is memoir and reflections by servicemen, and almost all of it sounds like pretty uncritical, uninteresting Boys' Own Adventure stuff. However, Grappling with the Bomb: Britain's Pacific H-Bomb Tests by Nic Macellen seems a bit more thoughtful and analytical, though it may turn out to be too academic to read for general interest. It looks at the history of the nuclear tests on several Pacific Islands (Operation Grapple), using oral histories from different groups who were involved. If you're curious, it's available via open access here.
The last topic covered by The Hour that was interesting enough to make it onto my TBR is the history of TV journalism itself. One of the most interesting through-lines of the programme is the wrangling between the government and the team at The Hour about what it means to be a "public interest" broadcaster – does this mean informing, reassuring, or challenging the public? Given that this remains a contentious issue today, I think it would be interesting to have a look at a time when TV news journalism was still in its early stages. The BBC: The First Fifty Years is a rewrite of Asa Briggs' huge four volume history of British broadcasting – but instead of looking at the archives the way he did in the four volume edition, it's supposed to be a more analytical look at the way the Beeb both changed and was changed by social and political forces between 1922 and 1972. I can only find reviews in academic journals, and they are extremely divided on whether this is wonderful or terrible. Clearly I will have to read it myself and find out. Though perhaps not any time soon, as all the copies I can find online are going for upwards of £50 and I think my library are starting to get annoyed by all my interlibrary loan requests.
Full disclosure – The Hour itself has been criticised for all of the following: historically inaccurate haircuts, letting women out of the kitchen before the 1960s, anachronistic language, questionable depictions of journalism, and too many "self-satisfied" highbrow cultural references. Everyone who worked for the Spectator, the Telegraph, and the Mail hated it. Despite this – or perhaps because of it – I loved it and I recommend it highly.